We represent a selection of innovative shoe brands
at the forefront of Italian fashion.
With 50 years of experience,
we bring our customers
the best products for modern consumers.
Business to business only.
feelings through shoes
est in Italy 1970
We sell shoes to shops and wholesalers
Create feelings through shoes
We offer our competence and abilities in the shoe business, so that our customers can improve themselves.
We offer our clients our ability to choose shoes that create feelings.
We offer something different, something original: new designs, materials, trademarks and customisable labels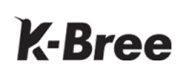 K-Bree is more than a brand, it's a creative platform where traditional shoe designs meet modern materials, at the forefront of technology. Natural wools mix with recycled synthetics and extra light materials to create a space where old values and new ideas meet and flourish.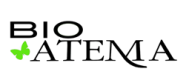 Fashion, comfort and the latest trends: this is Atema, a brand which specialises in women's sandals and slippers, always keeping in mind the consumer's needs. Atema Brand means high quality materials. Almost all models are in genuine leather. Atema is a Effetre Brand.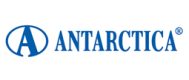 Waterproof, air resistant, warm and the latest trends: this is Antarctica, a brand specializing in snow boots for women, kids and men, always keeping in mind the consumer's needs. Many models are made with OC System the antislippery system for the grip increment on icy surfaces. Antarctica is a Effetre Brand. Stay warm and dry with Antarctica boots.
Children's shoes with fun, colorful designs and competitive prices. GMT is a GIMASTER brand: GIMASTER uses Reach certified materials and an incredible array of colours to keep children (and parents) happy.